FABIO MARABESE
People, values, and big goals: my idea of Seingim
In Seingim's imagination, engineering is a fundamental tool capable of uniting quality of life, progress, efficiency, and the constant search for innovative solutions. An engine of opportunity that starts from technique, ascends to art and, thanks to human ingenuity, returns to the starting point. After all, a work of engineering that lasts over time becomes a work of art. And we are a fundamental part of the so highly-admired and coveted Made in Italy that, at the same time, imposes responsibilities. In my experience, the work is the result of an extraordinary business: the Seingim Group. A dynamic, motivated, cohesive, continually expansive reality.
Open discussion and collaboration with the local area and the institutions, constant attention to the needs of the community, and knowing how to unite company objectives with those of the social fabric are the cornerstones of our way of being an enterprise and distinct traits of Seingim's nature.
We want to stand by the families of those working with us, our clients, our suppliers, the local areas and their culture, from whom we can learn how to better develop our company. Contractual stability and the prospective of professional growth and the fundamental conditions so that everyone has the possibility of planning their future and the future of their families with the right peace of mind, with the prospective of long-term solidity at the base of our lives at Seingim.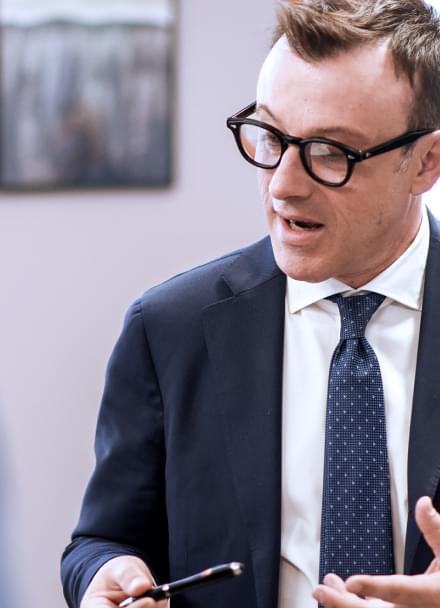 "I have the desire and the ambition to build something that makes an impact in the future. It is our duty to see it through."
Our success has always been ascribable to our people. Seingim was created from a family business and, over the years, it has become a multinational corporation, growing exponentially and setting up offices in Italy and abroad, while maintaining and reinforcing the initial spirit of "family management". It is the people, their skills, their sense of responsibility and belonging, their dedication and their enthusiasm that determine the success or failure of a project. And like Seingim, we are writing our story together, just like a team.
This is the challenge we give ourselves and that we have overcome year after year, reaching all the projections we produced in terms of revenue goals, increased personnel and, more generally, increased company growth and development.
Despite the crisis and difficult times that have hit the Eurozone over the last years, Seingim was still able to log results above expectations, confirming the solidity and ability to create value. The important objectives we achieved and that we are setting for the near future are the confirmation that,
starting with commitment, determination, and professionalism, any challenge or result can be taken on even in an uncertain economic environment. A complex, ever-changing, and highly competitive future awaits us, which must be faced with as much tenacity, pride, and determination; but with dynamism and creativity as well, thinking outside the box and fully aware of the importance of the work we are doing.

A future we look to with the optimism that was an essential founding element in our story. So, as always, full speed ahead!
BIO
Fabio Marabese was born in Basilea, Switzerland, on 12/05/1968. In 1997, he established Seingim S.a.s. in Ceggia, a data processing and consulting company in the engineering sector.
Two years later, in 1999, he created Seingim Global Service S.r.l.,
a multidisciplinary engineering company with headquarters in Ceggia, currently a part of the Seingim Engineering Group along with Seingim Power S.r.l., Seingim Oil & Gas S.r.l., Seingim S.a.s., Studio Tecnico Marabese, and Alpening S.r.l. GmbH.
ROLES
POSITIONS HELD IN CONFINDUSTRIA (General Confederation of Italian Industry) VENEZIA
Member of the Confindustria Venice General Board (since 2007)
POSITIONS HELD IN ASSOLOMBARDIA (Italian Business Association)
Engineering Section Vice President (since 2021)
Member of the General Board (since 2020)

Councillor elected to the Innovation Service Group (formerly ICT) (since 2020)

Food supply chain elected representative (since 2020)

Member of the Comitato Piccola Industria (Small Business Committee) (since 2020)

OVER THE YEARS, FABIO MARABESE HAS HELD POSITIONS OF
Confindustria RIR and Cluster strategic advisor (from 2020 to 2021)
Proxy to Confindustria Veneto Innovative Services and Digital Infrastructure (from 2017 to 2019)

Proxy to the national Confindustria round table for the "Associative Services" technical group (from 2016 to 2019)

Coordinator of Local Representatives (from 2013 to 2018)

President of the Advanced Tertiary Sector (from 2010 to 2016)

Member of the Confindustria Venezia Executive Board (from 2007 to 2010)

Member of the National Youth of Confindustria Board (from 2007 to 2010)

Vice President of the Confindustria Venezia Young Entrepreneurs Group (from 2007 to 2010)

INSIGHTS
The President's Column
THE PRESIDENT'S AGENDA
16.06.22
President Marabese meets Andrea Maliqari, Rector of the Polytechnic of Tirana
02.06.22
President Marabese meets Erion Veliaj, Major of Tirana
30.05.22
President Fabio Marabese at the General Assembly of Assolombarda 2022
19.05.22
President Fabio Marabese visiting Klimahouse in Bolzano
09.05.22
President Fabio Marabese meets Enrico Carraro, president of Confindustria Veneto, at the presentation of the Premio Campiello
05.05.22
President Fabio Marabese at the presentation of the Premio Campiello with Walter Veltroni, president of the jury of Literati