Events
Seingim, from Ceggia to Glasgow for greener and more sustainable energy
12.05.22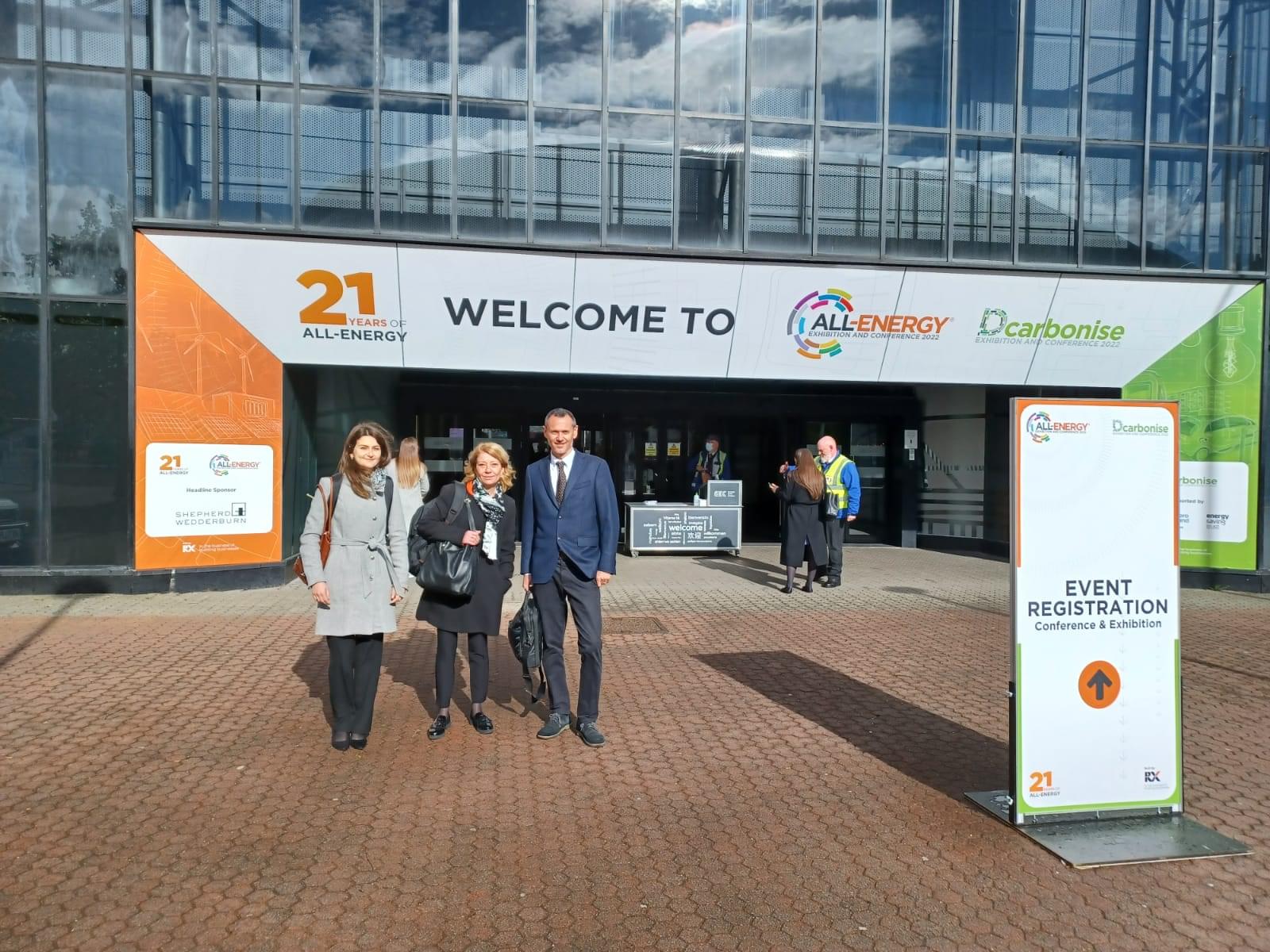 On May 11-12, 2022, a delegation from Seingim, an engineering company from Ceggia, attended the All-Energy exhibition in Glasgow.
Seingim's engineers in Glasgow introduced the company's significant expertise in renewable energy plant design, decarbonisation of existing plants and the energy sustainability of buildings and industries to an international context. The Glasgow event brought a large group of buyers (including investors, project developers, end users and policy makers from Europe and around the world) to the same table who are interested in the sustainable energy market.
"The current geopolitical situation has forced us to constantly on the lookout for new forms of energy supply," explained Fabio Marabese, President and Founder of Seingim. "The energy transition to renewables, which began in recent years, has certainly helped us get ready for this season of conflict, but we must continue along this path and deploy all our forces to decrease our dependence on fossil fuels. In Seingim we have exponentially increased projects for hydrogen plants, wind power, decarbonisation, and the expansion of electricity grids for mobility.".

Gabriela Crisan, the Technical Director of Seingim's Renewables and Energy Transition Department, spoke at the conference at"Supply Chain Decarbonisation: Decarbonisation solutions for transport infrastructure – Italian know-how and expertise", where he presented the international audience with a case study of the company's results in terms of economic and CO2 savings of a biogas plant designed to replace an existing fossil fuel plant.